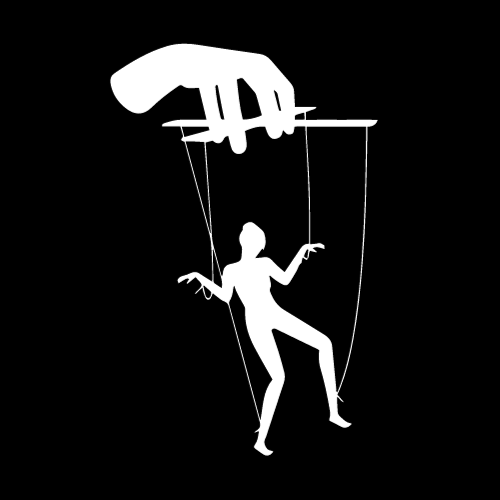 The plague swept through Venice, and few people remained. One survivor was The Marionette Maker, whose workshop occupied a room of a tenement. The landlord, along with the other tenants, seemed to have succumbed to the plague, leaving the marionettes as the only company for The Maker.
"Good morning friends," said The Maker, an assortment of marionettes stared back with their painted eyes. "And how are you, good sir?" The staunch and chipped face of The Soldier gazed back down upon The Maker. It was dead-silent as The Maker made his way into the hallway, except for the creaks of the floorboards from each brisk step The Maker took. 
"May I come in?" asked The Maker, knocking on the door. Within were the Daughter and The Widow, hanging on strings.
"I hope I didn't disturb you two," said The Maker, "simply making sure you both are well." 
"Do not lie to yourself," said a voice from the hallway, "you know what you did to them." The wooden head of The Landlord lay in the hall outside.
"You cannot speak- I broke you!" exclaimed The Maker.
The Maker rushed back to his room, shutting the door behind him. "You must pay for what you've done," said The Soldier.
"For what you've done to us," proclaimed the marionettes.
The lights went out, and The Maker suddenly shrieked in pain. The lights returned, and a new marionette, blood-splattered and broken into pieces, appeared on the floor. Etched upon it was "The Marionette Maker."