Student Advisory Board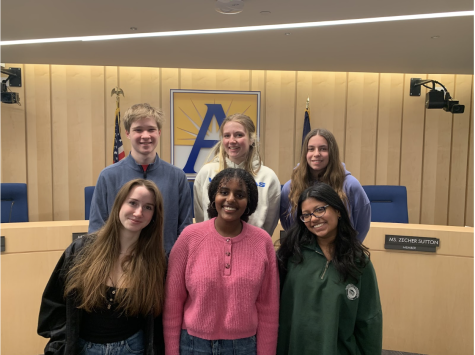 The Student Advisory Board (SAB) is a student-led club that reviews and discusses the work of the School Board. It is composed of two students from each grade level who each join sub-committees to better incorporate the student opinion into decisions decided by the School Board. 
       "In the past years, SAB has been involved in and advised on the decision to remove SROs, how to redistribute the budget following Covid, the switch from Google Classroom to Canvas, as well as sexual harassment education following incidents in APS high schools," says senior member, Kaya DeMarco when asked on how successful SAB has been these past years.
       The Student Advisory Board provides feedback and student opinion to the Arlington Public School department and makes proposals for ways to improve aspects of the Arlington Public School system. Some of these aspects include an improvement in transportation services that aim to increase the number of bus drivers through a training program, which will aim to decrease the wait time that students have to wait for the bus. "In a county with one of the best school districts in the nation, students should be able to rely on the school busses without needing a backup plan in case something goes wrong; which has increasingly been the case," remarks junior Student Advisory Board member, Zack Dabrowski. SAB strives to "make beneficial differences for others, and I want [students] to understand that they can come forth to us about issues they see within the school system," remarks freshman Sophia Proulx. 
      If you are interested in joining the Student Advisory Board, you can speak to Dr. VanLare about being one of the two representatives for your grade.